The stage is set at Stalad Hotel, Progress College Road, Abule Egba, where two DJs will battle for supremacy on July 31 at Goldberg Takeover Party in Lagos. The DJ contest is organized as one of the means for the Lager Brand to continue its tradition of discovering talents and supporting regional DJs nationwide, following previous editions in lavish bars across six major cities in the country.
For the Lagos edition, two DJs will slug it out on the wheels of steel for both the online and on-site audience who will assess their performances and vote for their favourite DJ during the contest. The emerging winner and runner up will be awarded a grand prize of 250,000 Naira and 150,000 Naira respectively.
Celebrity DJ and Goldberg Brand ambassador, DJ Kaywise alongside popular Yoruba hip hop artiste, Small Doctor will be headlining the show. DJ DAJINEE and DJ Diamond will go head to head for 2 hours to set the contest in motion.
Leading up to the showdown, interested upcoming DJs will share a one-minute video of themselves showcasing their skills online where Goldberg ambassador, DJ Kaywise and Small doctor will garner support for each of the contesting DJs.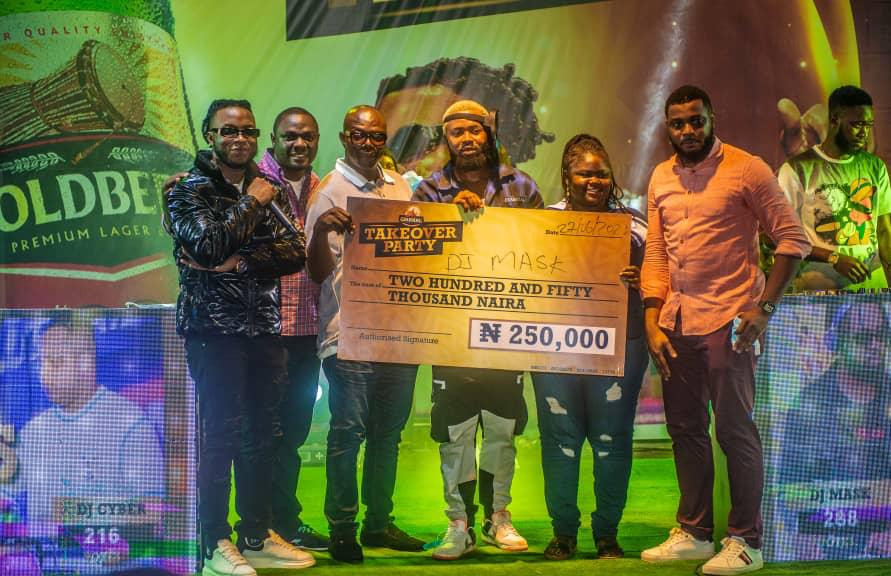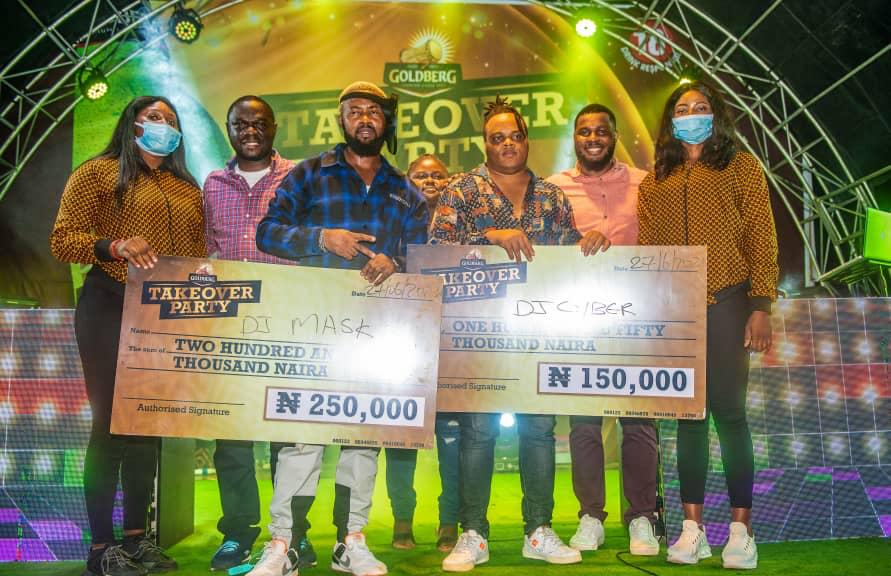 Expectations are high as the party will feature local troupes, budding artists, and comedians who will rock the show before the DJs will turn up the temperature with hot mixes in their playlists.
At the end of the take-over parties, DJ Kaywise will also mentor some of the winners through his DJ Academy in Lagos to join Goldberg in promoting and grooming young talents towards gaining mastery of their craft.
Acquired by Nigerian Breweries in 2011 and reformulated, repackaged, and relaunched in 2012, Goldberg has over the years consistently pushed the bar of excellence by continually providing fans and consumers with remarkable experiences which dial up the culture and traditions of the people, whilst also appreciating modern social conventions.
The Goldberg beer brand is one that has remained committed to connecting people to their roots through music, festivals and many other aspects of their cultural life.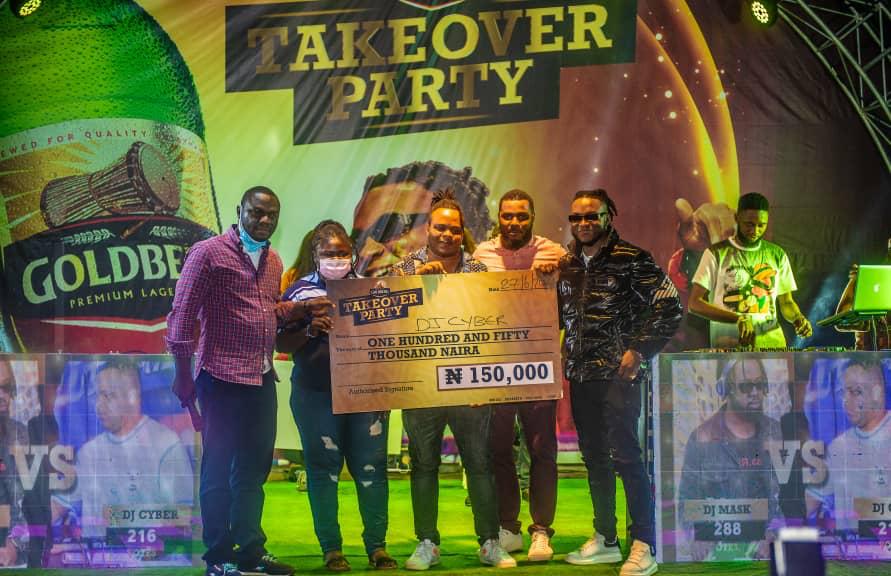 About Nigerian Breweries PLC:
A member of the HEINEKEN Group, Nigerian Breweries Plc is the pioneer and largest brewing company in Nigeria. Incorporated in 1946 as "Nigerian Brewery Limited", the company made history in June 1949 when the first bottle of STAR lager beer rolled out of its Lagos brewery bottling line. Today, it has a rich portfolio of 19 high-quality brands (such as Heineken, Desperados, Maltina, Life, Amstel Malta, Gulder, Fayrouz and Legend) produced from 9 breweries and 2 malting plants which are distributed nationwide. Nigerian Breweries is also a recipient of several awards and recognition in other areas of its operations including product quality, marketing excellence, productivity and innovation, health and safety, corporate social responsibility, and sustainability. To learn more, visit the Nigerian Breweries website: nbplc.com