Life Continental Lager Beer, a leading alcoholic brand among consumers in the South-Eastern parts of Nigeria has announced that the winner of its prestigious talent hunt show tagged Hi-Life Fest will smile home with N50 Million worth of prizes, in cash, recording deal and other mouth-watering prizes.
Since its inception, Hi-Life Fest has provided a platform for consumers to showcase their talents in order to progress in their musical careers. Singers, Dance troupes and musicians alike have realized their dreams owing to Hi-Life Fest and consumers cannot wait to be thrilled with show-stopping performances across the various audition centres.

The theme of this edition of Hi-Life Fest, which is tagged Celebrating Life, Celebrating culture will commence with call for entry from 5th – 25th of September, 2022. Also, contestants across the various audition centers in Enugu, Onitsha, Awka, and Owerri will produce magical moments to savor, as regional auditions will take center stage in these locations. Thereafter, winners from these regional auditions will be taken to Enugu for a week of mentoring by some of the leading acts in the Nigerian music scene before the grand finale.

Life Continental Lager Beer has continued to demonstrate that it is indeed for the Progress. That is why its concept of TuruUgoLota is inspiring its consumers to Progress in their socio-economic enterprise. Consumers revel in Hi-Life Fest because it promotes the Igbo culture and gives upcoming musicians the platform to showcase their talents to the world and bring home the glory.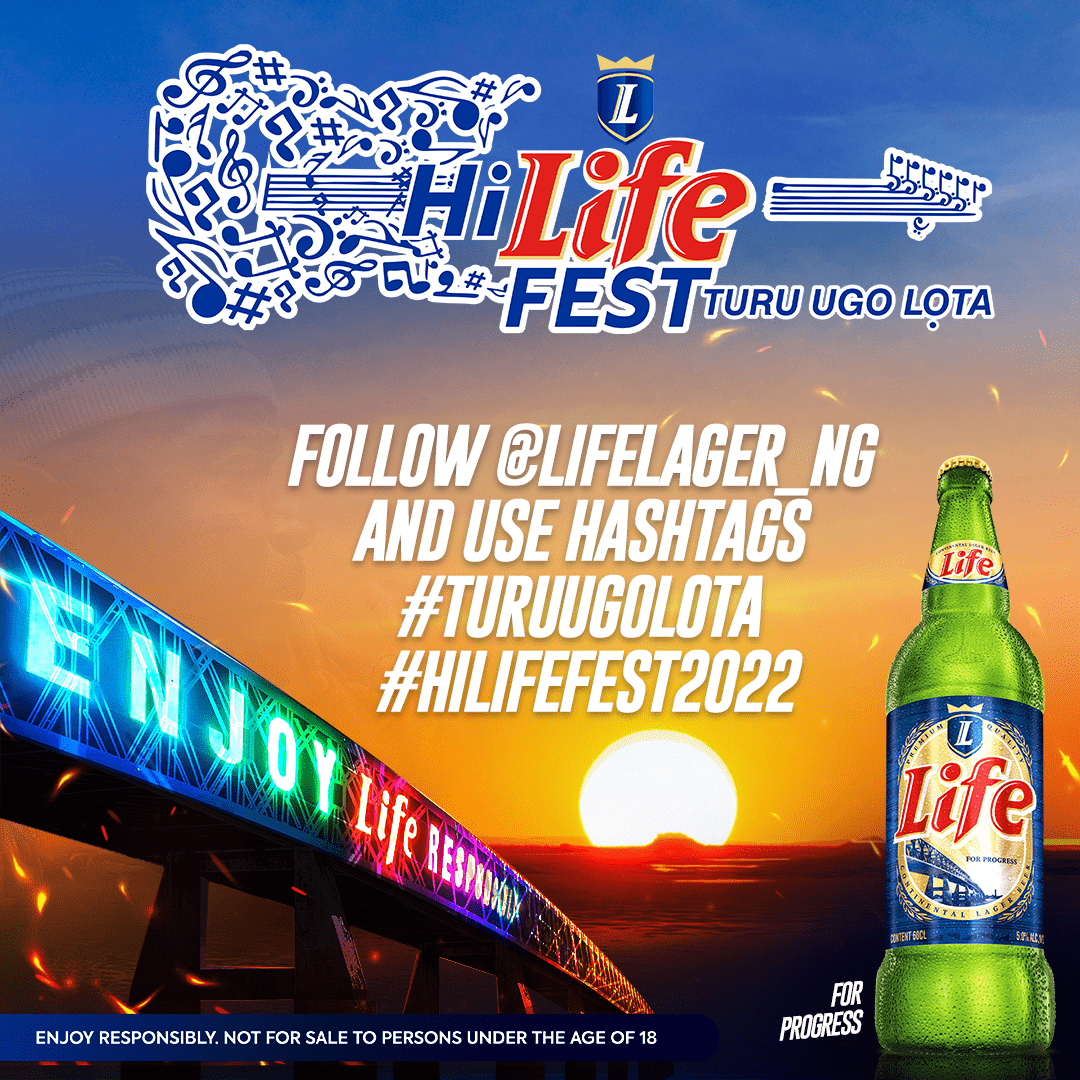 Speaking about Hi-Life Fest, the Senior Brand Manager of Life Continental Lager Beer, Aishat Anaekwe, said that the annual competition is aimed at creating a platform to identify and harness highlife talents resident in southeast Nigeria. She affirmed that "Life Continental Lager Beer has identified music as one of the avenues to promote the Igbo culture. Hence, Hi-Life Fest is designed to ensure that homegrown talents are given the needed motivation to progress in their musical journey. For us, the aim is to showcase highlife music talents to the wider public so that they can develop their talents and become highlife music icons like Flavour N'abania and other legends.

Also, Aishat stated that Hi-Life Fest has been one of the most beloved experiential platforms. "This is one of the ways we connect with our consumers and celebrate our shared love for Hi-life music. After four editions which produced remarkably talented individuals, we have decided to take this competition a step further and showcase these talents to the whole of Nigeria".

It is also heart-warming that Hi-Life Fest will be aired on ONtv from 9:30pm-12am and Soundcity TV from 7pm-12am for 2 weeks. Also, viewers can catch episodes of Hi-Life Fest on Sound City FM, Lagos, Abuja, PH, Enugu and Aba from 9pm-12am, running from the 22nd of September to the 6th of October, 2022. Interested participants are enjoined to share a 60 second video clip of their performance on Instagram, using the hashtag #HighLifeFest2022, #TuruUgoLota and register HERE to stand a chance of making it to the various audition centres in Enugu, Onitsha, Awka and Owerri.