Ahead of the inaugural edition of the Goldberg Omoluabi Day celebration conceived to celebrate individuals who have stayed true to the Yoruba tradition of hardwork and good character home and abroad, Nigerian Breweries' premium lager brand,
Inspired by the values of an Omoluabi, an innate characteristic of an individual who understands the benefits of hard work, respects the rights of others, and gives to the community in deeds and in action.
This is important to the Goldberg brand which has consistently promoted capacity building through several programs like its 5 year long indigenous musical talent show, Ariya Repete, and Isedowo, all in a bid to earmark funds and empower entrepreneurs to scale their businesses and consequently expand the Nigerian economy.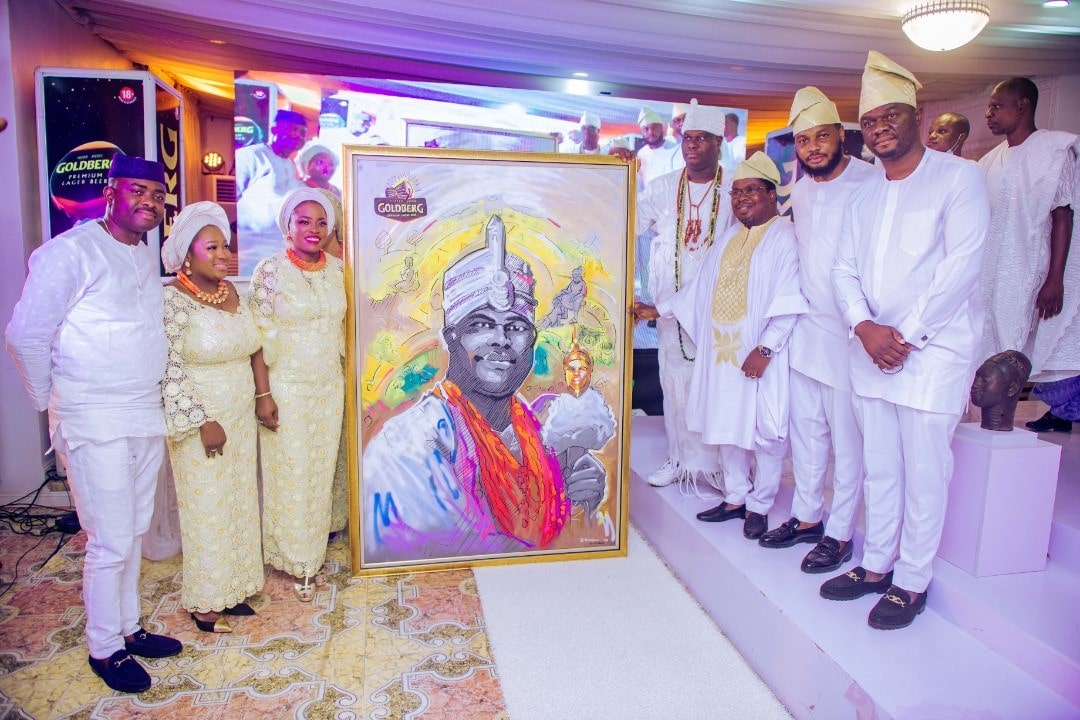 Yesterday, the Goldberg Omoluabi Day received an endorsement from the custodian of Yoruba culture, the Ooni of Ife, His Imperial Majesty, and Oba Adeyeye Enitan Ogunwusi, who officially declared September 11 as Goldberg Omoluabi Day, and said "I am proud to support an event that places true sons and daughters of the soil on a deserved pedestal. It is my honour to announce that I will, with every Omoluabi around the world, mark the occasion annually."
This year's event, and the subsequent annual recognition of Omoluabis will be celebrated at the Ooni's palace as a show of solidarity with the people of Southwest Nigeria.
According to Olaoluwa Babalola, Senior Brand Manager, Goldberg Lager Beer, "Celebrating and rewarding individuals who have consistently demonstrated dignity through labour is at the centre of what we stand for as a brand. It is the identity we share mutually," he said.
About Nigerian Breweries PLC:
A member of the HEINEKEN Group, Nigerian Breweries Plc is the pioneer and largest brewing company in Nigeria. Incorporated in 1946 as "Nigerian Brewery Limited", the company made history in June 1949 when the first bottle of STAR lager beer rolled out of its Lagos brewery bottling line. Today, it has a rich portfolio of 19 high-quality brands (such as Heineken, Desperados, Maltina, Life, Amstel Malta, Gulder, Fayrouz and Legend) produced from 9 breweries and 2 malting plants which are distributed nationwide. Nigerian Breweries is also a recipient of several awards and recognition in other areas of its operations including product quality, marketing excellence, productivity and innovation, health and safety, corporate social responsibility, and sustainability. To learn more, visit the Nigerian Breweries website: nbplc.com